Shopping Cart
Contains no books!
by Michael 16 May, 2017

by Scott H. Andrews Our BCS Issue #200 Subscription Drive last year was such a success, we're having another subscription drive this year! Since BCS debuted in October 2008, we've published 225 issues, 475 stories, and 220 audio podcasts. We've been a finalist for five Hugo Awards, six World Fantasy Awards, four Nebula Awards, one […]

by Gavin 15 May, 2017

Wikipedia is featuring The Magazine of Fantasy and Science Fiction today (May 15) and we're happy to join the celebration! Today only, the current issue (featuring Shannon Connor Winward, Richard Bowes, Matthew Hughes, R. S. Benedict, Brian Trent, Kelly Jennings, Gregor Hartmann, Zach Shepard, John Schoffstall, Leah Cypess, Nina Kiriki Hoffman, Mary Soon Lee, Charles […]
by Gavin January 27th, 2016
Tags: host
Today Michael is busy moving the website to a new host so please excuse any bumps in the road.
Once we everything settled we're going to announce a tiny bonus thing which will be offered to everyone who buys something from the site this month!
Here's the recent bestsellers if you'd like somewhere to begin:
(Is this gif from Kiki's Delivery Service related? I don't know but I like it!)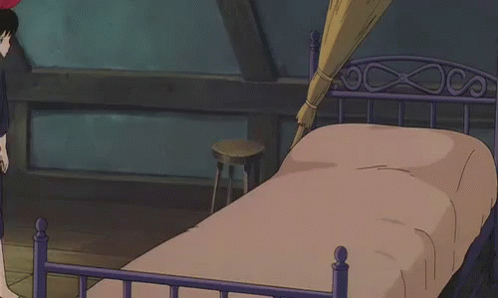 Posted on Wednesday, January 27th, 2016 at 2:40 pm.