Shopping Cart
Contains no books!
by Gavin 14 March, 2018

Ursula K. Le Guin  is remembered with an obituary, photos, and appreciations and reminiscences from friends and colleagues — including appreciations by Eileen Gunn, Karen Joy Fowler, Robert Silverberg, Nancy Kress, Kim Stanley Robinson, Ginger Clark, Gregory Benford, Peter S. Beagle, John Kessel, George R.R. Martin, and Tom Whitmore — in the current issue of […]
by Gavin January 27th, 2016
Tags: host
Today Michael is busy moving the website to a new host so please excuse any bumps in the road.
Once we everything settled we're going to announce a tiny bonus thing which will be offered to everyone who buys something from the site this month!
Here's the recent bestsellers if you'd like somewhere to begin:
(Is this gif from Kiki's Delivery Service related? I don't know but I like it!)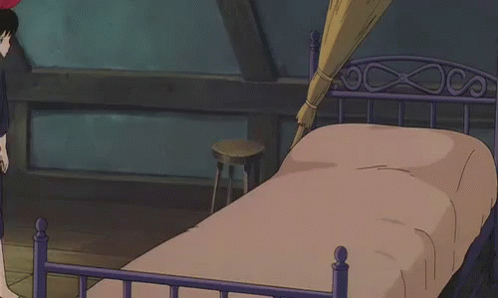 Posted on Wednesday, January 27th, 2016 at 2:40 pm.